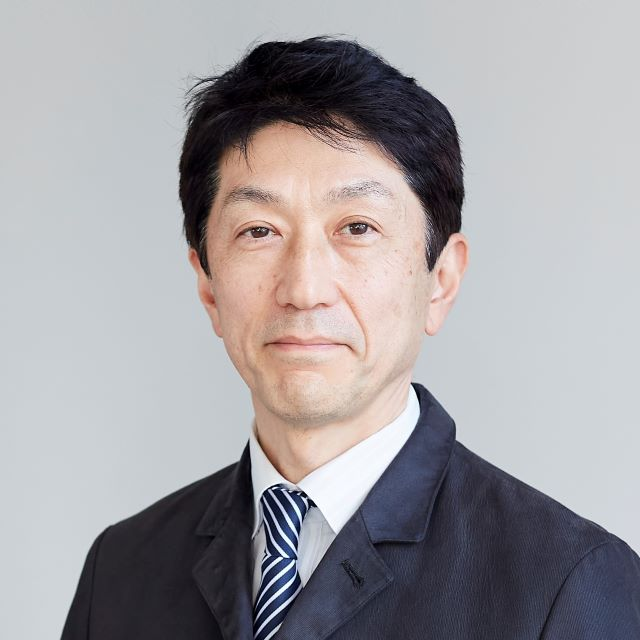 Professor and iCeMS Director
Uesugi has been making ground-breaking discoveries in the field of chemical biology.
As biological processes all stem from chemical events, it should be possible to understand or manipulate biological events by using chemistry. Uesugi and his co-workers have been discovering or designing unique organic molecules that modulate or interrogate fundamental processes in human cells. Such synthetic organic molecules often serve as tools for basic cell biology and for dissecting diseases. In particular, he has a special interest in combining chemical biology and material science concepts to open new avenues in cell biology and medical applications.
| | |
| --- | --- |
| 1990 | B.S., Kyoto University |
| 1995 | Ph.D., Kyoto University |
| 1995-1998 | Postdoctoral training, Department of Chemistry and Chemical Biology, Harvard University |
| 1998-2005 | Assistant Professor, Department of Biochemistry, Baylor College of Medicine |
| 2005-2009 | Associate Professor, Department of Biochemistry, Baylor College of Medicine |
| 2005- | Professor, Institute for Chemical Research, Kyoto University |
| 2007-2017 | Professor, Institute for Integrated Cell-Material Sciences, Kyoto University |
| 2013-2017 | Deputy Director, Institute for Integrated Cell-Material Sciences, Kyoto University |
| 2017-2023 | Deputy Director, Institute for Integrated Cell-Material Sciences, KUIAS |
| 2023- | Director, Institute for Integrated Cell-Material Sciences, KUIAS |
Magnetic Control of Cells by Chemical Fabrication of Melanin. Nishio, K., Toh, K., Perron, A., Goto, M., Abo, M., Shimakawa, Y., Uesugi, M. J. Am. Chem. Soc. 144(37), 16720–16725 (2022)
Chemoproteomic Identification of Blue-Light-Damaged Proteins. Toh, K., Nishio, K., Nakagawa, R., Egoshi, S., Abo, M., Perron, A., Sato, S., Okumura, N., Koizumi, N., Dodo, K., Sodeoka, M., Uesugi, M. J. Am. Chem. Soc. 144(44), 20171–20176 (2022)
Discovery of a Small-Molecule-Dependent Photolytic Peptide. Takemoto, Y., Mao, Di., Punzalan, L., Götze, S., Sato, S., Uesugi, M. J. Am. Chem. Soc. 142(3), 1142-1146 (2020)
A Potent and Site-Selective Agonist of TRPA1. Takaya, J., Mio, K., Shiraishi, T., Kurokawa, T., Otsuka, S., Mori, Y., Uesugi, M. J. Am. Chem. Soc. 137, 15859−15864 (2015)
Small Molecule Transcription Factor Mimic. Kwon,Y., Arndt, H., Mao, Q., Choi, Y., Kawazoe, Y., Dervan, P. B., Uesugi, M. J. Am. Chem. Soc. 126, 15940-15941 (2004)
Gold Medal Award - Tokyo Techno Forum 21 (2006), Pharmaceutical Society of Japan Award for Divisional Scientific Promotions (2011), German Innovation Award (2011), Ichimura Prize in Science (2017)